The Paul Bunyan Chapter Challenge is a friendly competition to see who can achieve the highest number of volunteer hours per team member between all 12 credit union's in our Paul Bunyan Chapter which includes; 4Front CU, Traverse Catholic FCU, Filer CU, Forest Area FCU, Frankfort FCU, Manistee FCU, Mason County School Employees CU, Northwest Consumers FCU, Safe Harbor CU, St. Francis X FCU, TBACU, and Wexford Community CU.
TBA Credit Union was the 2018 winner! Who will be the champion for 2019?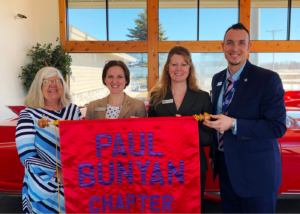 Click the button below to check out the current rankings.