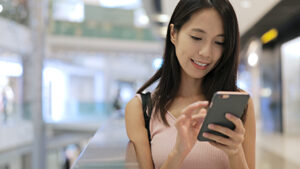 Have questions about our services? Check out our FAQ page for answers to common inquiries or contact us using the General Contact Form on this page. Please do not include any sensitive information like your account number or Social Security Number. We can't wait to hear from you!
Branch Locations
Monday – Friday, 9 am – 5 pm
630 East Front Street
Traverse City, Michigan 49686
2900 W. South Airport Road
Traverse City, Michigan 49684
Fax
231.932.5050
Lost or Stolen Cards
To learn more about how to protect your information and keep your finances safe, visit our Alerts and Security page.
Please call 1.866.333.4740 inside the U.S. or 727.570.4881 collect outside the U.S.
For cardholder service during business hours call 231.946.7090 or 1.800.678.0987.
Cardholder Disputes
1.800.600.5249
P.O. Box 30945
Tampa, FL 33630-3495
Fax: 1.866.451.6263
Fraud Disputes
1.800.854.1557
Mailing Address
P.O. Box 1049
Traverse City, Michigan 49685-1049
Phone Numbers
Service Center
Monday – Friday, 9 am – 5 pm
231.946.7090 or 1.800.678.0987
Add TBA Credit Union as a contact on your mobile device for quick access to texting and calling!
After Hours Member Support
Monday – Friday, 8 am – 9 am, 5 pm – 8 pm
Saturday, 8 am – 5 pm
Holiday Hours
| Holiday | Date | Hours |
| --- | --- | --- |
| New Years Day | Sunday, January 1 | Closed |
| Presidents' Day | Monday, February 20 | Closed |
| Memorial Day | Monday, May 29 | Closed |
| Independence Day | Tuesday, July 4 | Closed |
| Labor Day | Monday September 4 | Closed |
| Thanksgiving Day | Thursday, November 23 | Closed |
| Christmas Eve | Sunday, December 24 | Closed |
| Christmas Day | Monday, December 25 | Closed |
| Observed Christmas | Monday, December 25 | Closed |
| New Years Eve | Sunday, December 31 | Closed |